Faena House Miami Beach, Florida | Oceanfront Condos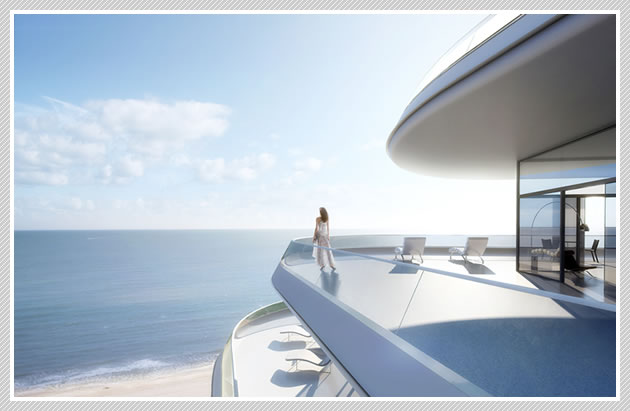 Faena House Is Now Taking Reservations
CONTACT ME TODAY For Availability!
Location:

3201 Collins Avenue Miami Beach, FL 33140




Faena House Miami Beach
Faena House introduces to Miami Beach forty-seven extraordinary oceanfront condominium residences envisioned by Alan Faena and designed by the internationally renowned architects Foster+Partners. It is Alan Faena's 21st Century vision of true indoor/outdoor living—ingeniously designed and engineered, and meticulously constructed to exist in perfect harmony with its ocean front setting. Breakthrough architectural advances allow panoramic views from ocean to bay with glass walls that open extraordinarily wide to virtually eliminate a division between indoors and out.
Faena District
Faena House is the first element of the planned Faena District, which is destined to become a new paradigm of the fine art of living. Alan Faena, curator of Buenos Aires' most successful urban neighborhood and cultural center, has assembled an all-star team of collaborators—from architects and engineers to curators and chefs—in order to create Faena District. This thoughtfully conceived and executed new neighborhood is a private enclave that will be an international nexus for cultural activity and leisure.
In addition to Faena House by Foster+Partners, Faena District includes:
Faena Hotel by architectural team of Roman and Williams
Faena Arts Center by Pritzker Prize winning architect Rem Koolhaas and OMA
Faena Bazaar and Artists-in-Residence center by Rem Koolhaas and OMA
Faena Park, a state of the art automated parking complex by Rem Koolhaas and OMA
Faena Marina on Indian Creek
Faena Gardens by Raymond Jungles
Building Features
Architecture and interiors designed by Foster+Partners
Floor to ceiling window wall systems with extra wide sliding panels custom designed
and engineered
Dramatic twenty-seven foot triple height lobby defined by polished black concrete fin walls
The lobby walls are formed in polished architectural concrete with blackened steel finish for
all the lobby doors
Tranquil pools pass through the lobby area into the surrounding landscape
Lobby and elevator flooring in polished stone
3 passenger elevators with interiors in Bendheim glass and Japanese silk paper running at
500 feet per minute
Dedicated service elevator running at 350 feet per minute
Porte-cochère entrance with travertine paved drive
Exclusive Amenities
Owners will enjoy exclusive access to thoughtfully conceived managed amenities. An impeccably trained, multilingual staff, and private residents' concierge will look to daily needs and special requests with enthusiasm, expertise and resourcefulness.
Faena House owners will enjoy preferred status and access to all hotel services provided by Faena Hotel, currently under construction, as well as all cultural offerings of the district.
24-hour Doorman, valet and five-star concierge services
24-hour security surveillance
Secure private underground parking with valet service
In-house Spa with separate men's and women's residence sauna and steam room, dressing rooms, showers and bathrooms
In-house fitness center with direct ocean views, timber flooring, and best-in-class fitness equipment by TechnoGym
In-house Children's Playroom
Attended private residential Beach Club (with cabana service)
Landscaped Pool and Children's Pool
Outdoor spaces landscaped to provide delightful common areas as well as more
intimate spaces.
Additional charges and restrictions may apply
Residence Features
Faena House offers one to five bedroom fully finished residences with sleek and impeccably detailed interiors and all fixtures and appliances designed or selected by Foster+Partners.
Each home has a majestic outdoor living terrace that wraps around its interior, known in Argentina as an "Alero." The Aleros connect with interior spaces seamlessly through floor to ceiling window wall and sliding door systems custom designed by Foster+Partners and engineered by Permasteelisa to open up to 12.5 feet wide. Purchasers may select from several interior palette options to best suit their own distinct aesthetic for beachfront living.
Three one-of-a-kind penthouses crown the residences with the full floor penthouse featuring a private interior elevator and outdoor pool.
Floor Plans & Additional Photos

More Info
Price List |

FOR MORE INFORMATION CALL NOW!
Price list for this property is currently available upon request. Call or email me today for updated pricing information, availability, and current offers for this new property.

Disclaimer: ORAL REPRESENTATIONS CANNOT BE RELIED UPON AS CORRECTLY STATING REPRESENTATIONS OF THE DEVELOPER. FOR CORRECT REPRESENTATIONS, MAKE REFERENCE TO THE BROCHURE AND TO THE DOCUMENTS REQUIRED BY SECTION 718.503, FLORIDA STATUES TO BE FURNISHED BY A DEVELOPER TO A BUYER OR LESSEE. OBTAIN THE PROPERTY REPORT REQUIRED BY FEDERAL LAW AND READ IT BEFORE SIGNING ANYTHING. NO FEDERAL AGENCY HAS JUDGED THE MERITS OR VALUE, IF ANY, OF THIS PROPERTY
THE INFORMATION PROVIDED, INCLUDING PRICING, IS SOLELY FOR INFORMATIONAL PURPOSES, AND IS SUBJECT TO CHANGE WITHOUT NOTICE. ORAL REPRESENTATIONS CANNOT BE RELIED UPON AS CORRECTLY STATING THE REPRESENTATIONS OF THE DEVELOPER. FOR CORRECT REPRESENTATIONS, REFERENCE SHOULD BE MADE TO THE DOCUMENTS REQUIRED BY SECTION 718.503, FLORIDA STATUTES, TO BE FURNISHED BY A DEVELOPER TO A BUYER OR LESSEE.
This offering is made only by the Prospectus for the Condominium and no statement should be relied upon if not made in the Prospectus. This is not intended to be an offer to sell nor a solicitation of offers to buy real estate to residents of CT, ID, NJ, NY and OR, unless registered or exemptions are available, or in any other jurisdiction where prohibited by law, and your eligibility for purchase will depend upon your state of residency.
ALL IMAGES SHOWN AND INFORMATION PROVIDED ARE SOLELY FOR INFORMATIONAL PURPOSES. FOR THE LATEST DETAILS FOR THIS PROJECT PLEASE CONTACT YOUR SALES REPRESENTATIVE TO GET THE MOST ACCURATE INFORMATION AVAILABLE.